Holopuni OC3 Paddling Outrigger Canoe
All Holopuni Canoes are individually handcrafted by skilled canoe builders using high tech composite materials to ensure light weight, strength and durability.
The OC3 Paddle can be paddled by three people or easily by just one. It has a great rocker and can be surfed in fast waves!

The spirit of Hawaii and high tech composite polymer technology have been merged in the Holopuni OC3 to bring you years of joy, excitement and peace.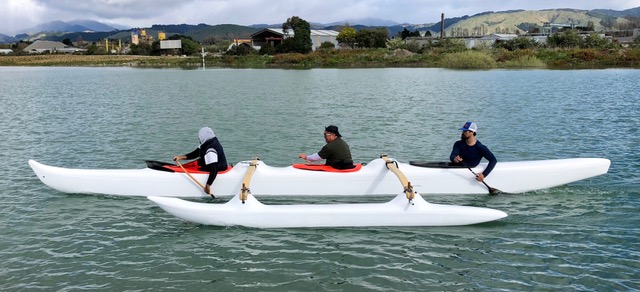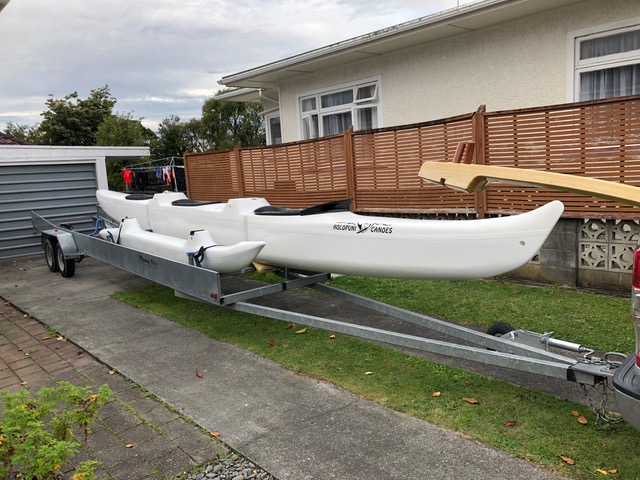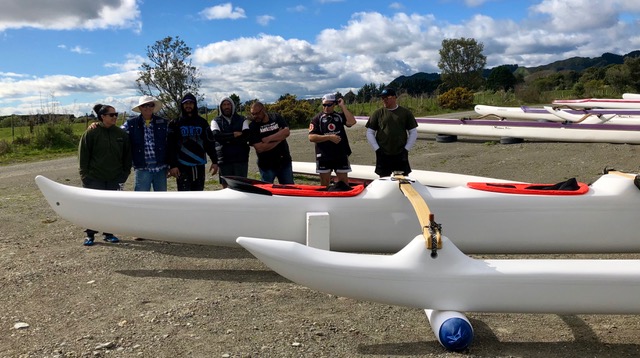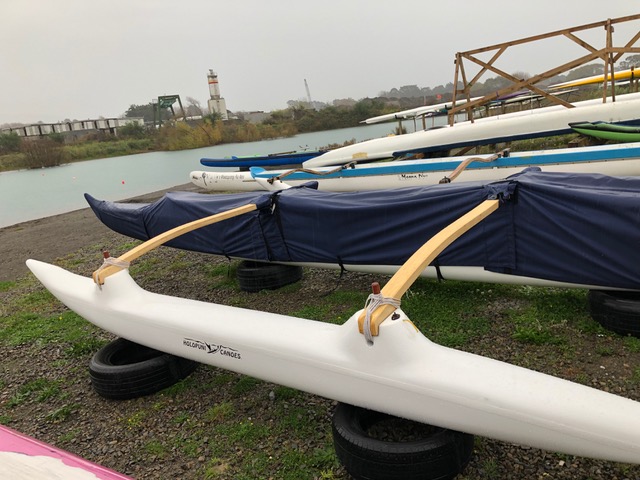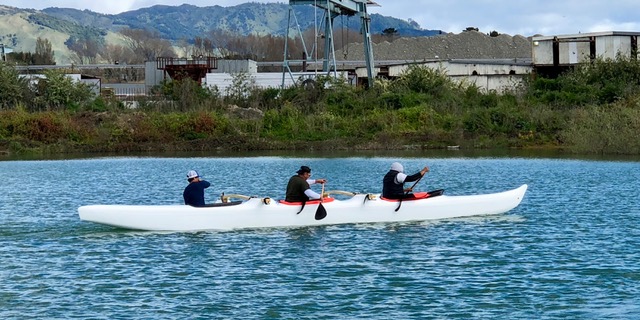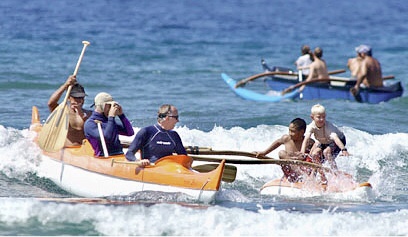 All canoes are hand-built and custom-made to order.

Contact us to start dreaming up your next boat!
Specs & Construction
Length 30'

Weight approximately 175 lbs.

High tech polymer composite laminates

High strength to weight ratio

Solid covered deck with cockpit openings for three paddlers

Raised mounts for iako attachments

Flotation bulkheads at bow and stern
Holopuni OC3 Paddling Canoe Includes:
Main hull

30' hull with solid deck and cockpit openings for seat areas

Hull weight 175 lbs. approx.

Bow spray shield

Flotation chambers with composite bulkheads-bow and stern

Cockpit spray skirt rings

3 composite seats

Thru hull tubes attaching iako to hull

Ama (Outrigger Float)

One 15' ama

Interior stringer

Positive interior flotation

Drain plug fittings

Thru hull tubes attaching iako to ama

Iako (Attachment cross beams)

(2) laminated paddling iako

Spray Skirts - For each cockpit opening. Each spray skirt made of heavy duty waterproof material with a neoprene waistband.

Tramps 3' x 7' Heavy duty tramp material with stainless grommets

Laminated arched pola to fit between the i'ako for tramps

Canoe beach dolly

Sunbrella covers for canoe hull, iako and ama's

Canoe paddles

Steering paddles

Outboard motor bracket

Bow and stern rigging/mooring tubes